You know the drill. Amazon really wants you to sign up to Amazon Prime, so it invented a whole day (it's 36 hours now) of incredible deals to lure you in. But not all the deals are incredible and there's really quite a lot of them, so we've cast our expert eyes over the possibilities to save you the trouble.
Unlike other lists you'll find today, we've actually checked the price against other retailers, plus these are all things we'd buy ourselves. The best deals are at the top, but the ones are at the bottom are still good.
You'll need an Amazon Prime subscription to get these deals – you can click here to get one. Full disclosure: if you clicked on that link, we earned a small commission, and that's true for all the links on this page. You can of course also search for the products on Amazon yourself.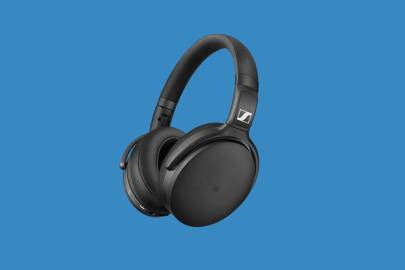 What is it? Sennheiser is a renowned and reliable audio brand and the HD 4.50 headphones are its attempt to create an affordable set of wireless, noise cancelling headphones. They have a 19-hour battery life and normally cost £150.
How much are you saving? At just £90, you're getting these headphones at half price. And, to our minds, £90 for wireless, noise-cancelling headphones from a proper audio brand is an absolute steal. Reviews are largely positive, too.
Click here to save £90 on Sennheiser HD 4.50 wireless headphones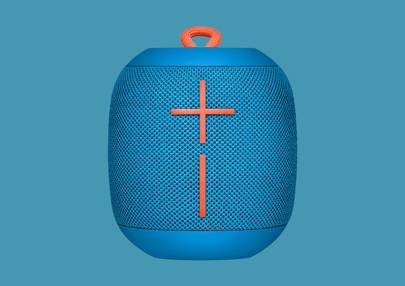 What is it? A pair of dinky waterproof Bluetooth speakers from Ultimate Ears, which is owned by Logitech. They're totally waterproof (they actually float in water), making them perfect for the pool, the beach or shower karaoke. They last 10 hours between charges and can be paired together to play the same music like a multi-room speaker system. They're also featured in our best Bluetooth speaker guide.
How much are you saving? They normally cost £60 each, so two for £80 is a saving of £40 overall. You could spend more and still only get one much worse Bluetooth speaker. It's a winner.
Click here to save £40 on two UE Wonderboom speakers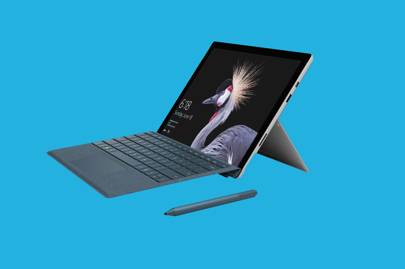 What is it? Microsoft's two-in-one tablet with an excellent spec of an Intel i5-7300U, 8GB RAM and a 128GB SSD. A type cover keyboard is included, too. The Surface Pro is a fantastic tablet and laptop replacement, and the best Windows tablet in our best tablets guide.
How much are you saving? Not as much Amazon claims, but it's still a great deal. The next best price is £979 from Currys, which means you're saving £230 in this deal. If you need a product like this, it's a no-brainer.
Click here to save £230 on a top-spec 12.3-inch Surface Pro tablet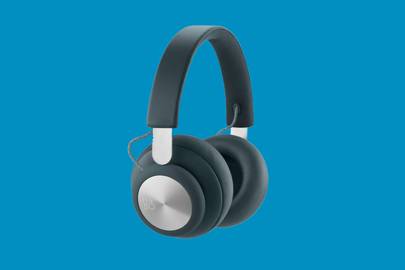 What is it? Wireless headphones, obviously. Keep up. The H4 Wireless don't quite make our list of the best wireless headphones, but they normally cost more and the competition is fierce. B&O Play is a top-notch audio brand and these headphones look great and sound decent, too. They last 19 hours on a charge, but don't feature noise cancelling.
How much are you saving? A whopping £95: they're practically half price. John Lewis sells them for £218 right now, so this is an outstanding deal. Grab them while they last as we're sure they'll disappear quickly.
Click here here save £95 on B&O Play Beoplay H4 headphones
What is it? A massive 200GB microSD card that's perfect for popping into your phone. What makes this one really good is its A1 App Performance rating. This means you can run apps saved on this card on your phone without any performance issues. It comes with an adaptor for standard SD card slots as well.
How much are you saving? You save £25 off the current price on Amazon, around 40%. A decent chunk of change for something that's not hugely expensive anyway.
Click here to save £25 on a 200GB SanDisk Ultra microSD card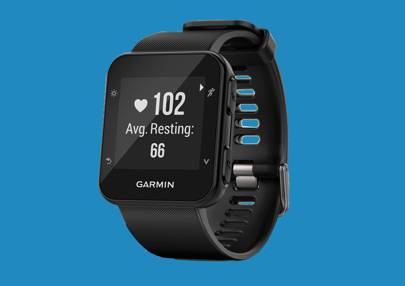 What is it? In our recent guide to the best running watches, we chose the Garmin Forerunner 35 as the best cheap option. This GPS watch is a great starting point for any runner, with good GPS tracking, built-in heart-rate tracking and support for external monitoring as well.
How much are you saving? The real saving is £20 as we found this model for £129 elsewhere, less than the £169 Amazon was selling the watch before Prime Day. This isn't a huge saving, but we reckon the Forerunner 35 was already good value at £169, so it's superb value at £109.
Click here to save £20 on the Garmin Forerunner 35 running watch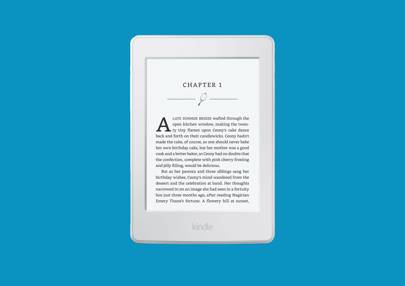 What is it? The Paperwhite is the best e-reader you can buy. There are more advanced models with waterproofing and other extras, but the back-lit Paperwhite is all the Kindle you really need.
How much are you saving? A decent £35 off the usual £109.99 asking price. The basic Kindle, which doesn't have a backlight, is £60.
Click here to save £35 on a Kindle Paperwhite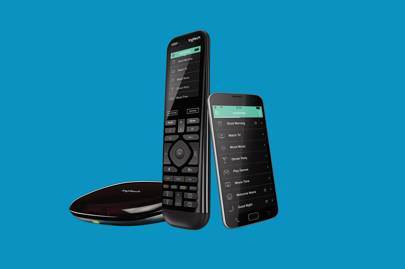 What is it? The ultimate addition to any smart home setup, the Harmony Elite is a universal remote for all your AV gear. It supports Alexa and works with other popular smart home devices, like Philips Hue lighting, so you can say "Watch a movie" and the Harmony will switch on your TV, speakers and change your lighting.
How much are you saving? We haven't found anywhere selling it for less than £189, so it's a decent £60 saving.
Click here to save £60 on the Logitech Harmony Elite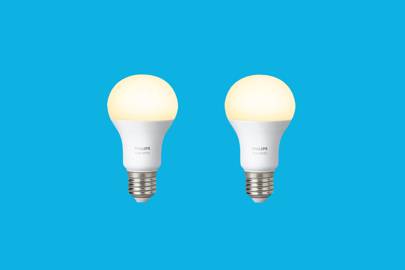 What is it? This is a neat starter pack for Philips Hue, the market leading smart lighting system. It supports Alexa and Apple HomeKit. This kit comes with two E27 white and colour bulbs.
How much are you saving? This is an outstanding deal. You're saving £55 on the normal price, but you're effectively getting the bridge hub for free given two colour Hue bulbs normally go for around £85 from Argos, John Lewis and other retailers.
Click here to save £55 on Philips Hue Twin Pack with Bridge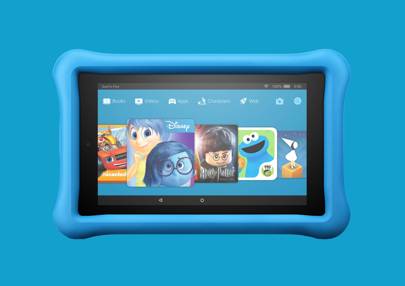 What is it? An 8-inch tablet designed specifically for kids. It has a rubber shell that's easy to grip and protects the tablet from knocks and drops. There are 5,000 age-appropriate apps, games and videos, and excellent parental controls for limiting time spent online. It's our best tablets for kids right now.
How much are you saving? The Prime Day deal is £90, a £40 saving on the usual £130 price. This means it costs less than the smaller, less powerful Fire 7 Kids Edition tablet normally costs. Incidentally, the Fire 7 Kid Edition is also on sale for £60, down from £100. We'd recommend going for the Fire HD 8 if you can, though.
Click here to save £40 on the Amazon Fire HD 8 Kids Edition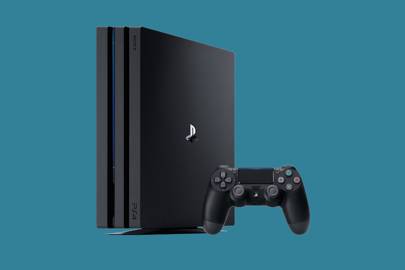 What is it? The more powerful 'Pro' version of the PlayStation adds support for 4K and enhanced graphics for most new games and a large number of older ones as well. It's a worthwhile upgrade if you've recently invested in a 4K TV.
How much are you saving? You'll save £50 on the usual £350 retail price. It's not a huge saving, but the PS4 Pro is rarely discounted without a bunch of games you probably don't want, so you won't find it for less any time soon.
Click here to save £50 on the Sony PlayStation 4 Pro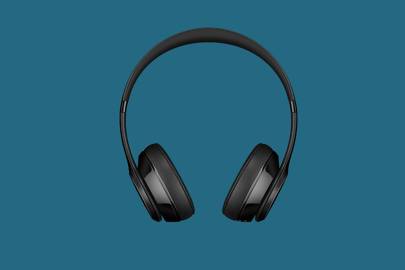 What is it? These wireless on-ear headphones from Beats need little introduction. They're not the last word in sound quality, but they last 40 hours on a full charge, look great and have the Apple W1 wireless chip for easier pairing between Apple devices.
How much are you saving? At £150, it's a £53 saving on Amazon's usual price. Apple, meanwhile, sells these headphones for £249.
Click here to save £53 on the Best Solo3 Wireless Headphones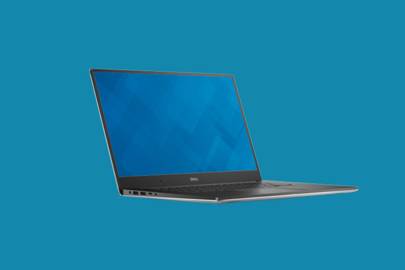 What is it? The Dell XPS 15 is a fantastic 15-inch laptop and the best alternative to MacBook Pro. This version comes with an Intel i5-7300U, 8GB RAM, 128GB SSD, 1TB hard drive and Nvidia GTX 1050 graphics. It's a powerful laptop that can handle video editing and some gaming, too.
How much are you saving? The next best price is £1,199 from John Lewis, so you'd save £240 with this deal.